Sam had the chops today...poor little thing's still a bit woozy from the surgery but he's walking much better and (predictably for this little fella) his appetite is untarnished. We caught him mounting Scarlett this sunday after a long butt-sniffing and decided our little guy's no longer an innocent little kitteh.
We asked our vet for recommendation for a different vet to do Sam and Scarlett because we majorly fell out of trust with our clinic's surgeon after what he did to Clio. The vet who did Sam is an expert in surgeries and brought our baby back with no stitches, good as new (almost, poor baby).
So there, that's about Sam.
As for little Tuli, my soon-to-be-cat (am about to move in with the BF >.<) here are some pictures of the little tike from last weekend.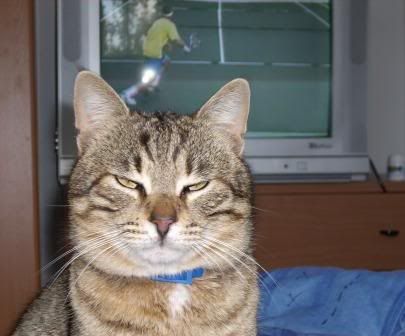 He's such a pretty little baby, isn't he? With those highlights under his eyes and his lush fur >.<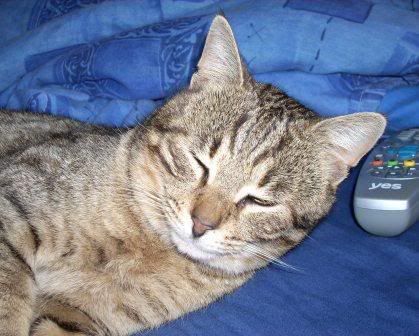 "I am the cat of this house, heed me, damnit!!"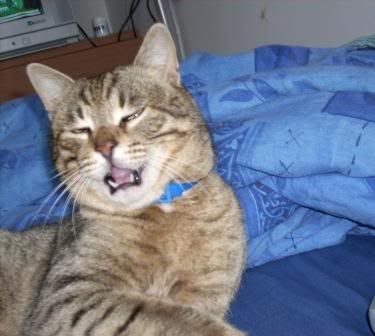 Tuli ignores BF's sports habit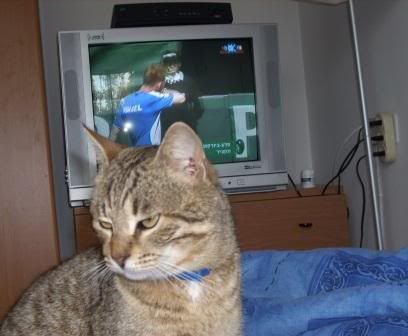 "How could you
possibly
find the television more interesting than prosh, elegant moi?"
Trying to eat BF
Zombie kitty wants braaaaiiiiiiinzzz
All shagged up and sleepy
I
love
this picture; BF and Tuli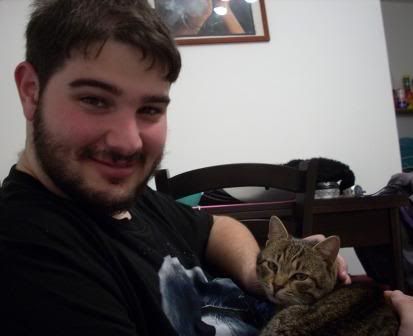 Moi and Tuli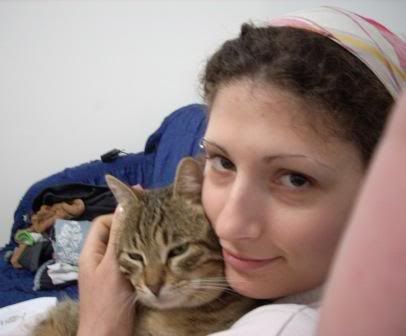 Sniffing the cat. It's addictive.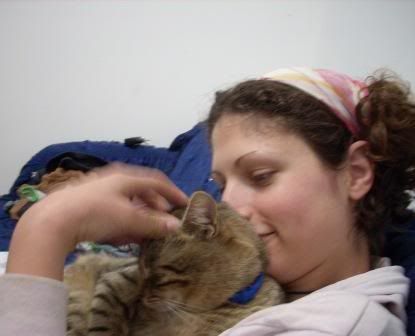 And now for something completely different; the best prank call ever: