Sam and Scarlett had a mischievous weekend. Scarlett's always the initiator of all the trouble and Sam sort of hangs around at the side, giving us an "I was a good boy" if Scarlett gets caught and sharing Scarlett's spoils if we don't find out. They work in a team; Scarlett's the brain and Sam's the brawn.
Here's the little 'innocent angel' snuggled up in my duvet.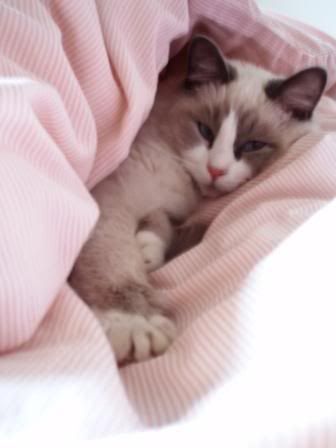 "It's so tough being pretty" and demonic!
Also, I have a question about a stain on Sam's tail, but only after some more fluff pictures!
Here's the second picture from the 'le innocent' set.
Secret hideaway - discovered! Abort! Abort!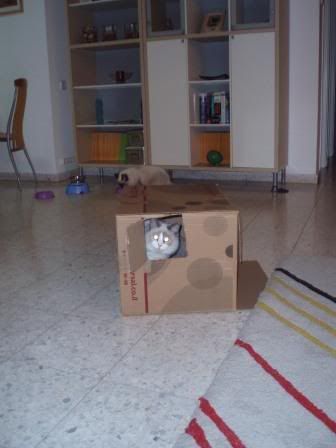 Sam's too busy stuffing his face to note the ravaging plot.
A coat cave Scarlett settled into and Sam probably waiting for some kind of a response from us about this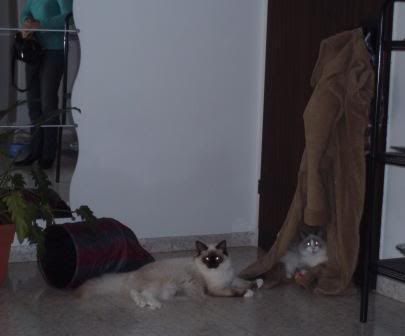 It's really a saber-tooth lioness' cave, see, she dragged her hunt into it
And while I was taking pictures of the lioness, Sam's been frolicking with the camera bag's handle and got himself a little tangled..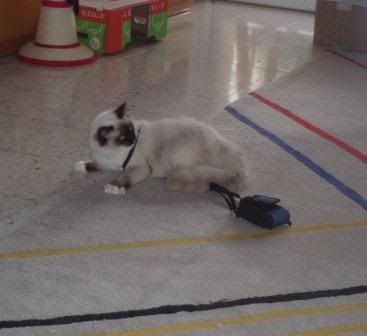 "w0t's this, then?"
"Halp! They got me!"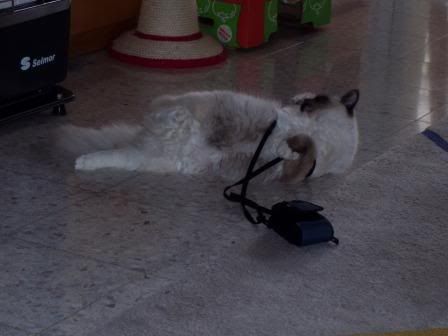 Scarlett: What are you on about?
Sam: I can't get it off ;___;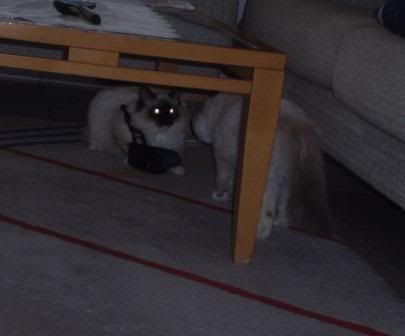 The struggle continues...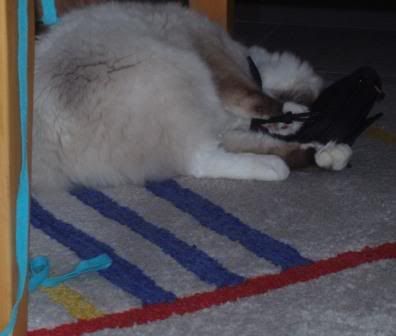 Then I was sorting through some old Rocky Horror Picture Show stuff because Scarlett's discovered the feather scarves there and has been opening the closet to get to its bag. She kept on exploring away as I tried to put some order into things, the little devil.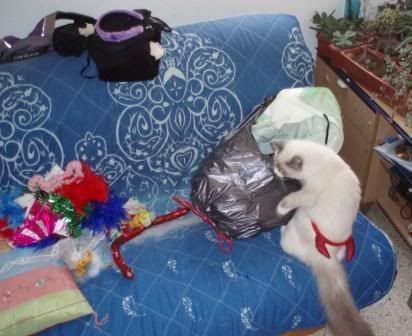 Then the little monster does the one thing I really don't like her doing, which is climbing the bookshelves by
clawing
the books on her way up.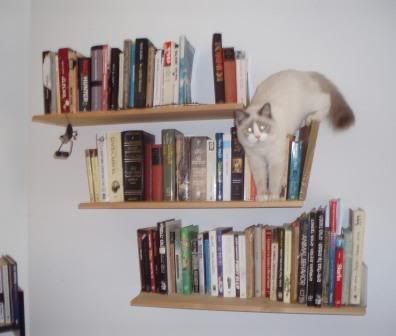 This is her "I'm
not
supposed to do that? Oh my..." face.
And, finally, the fluff wars: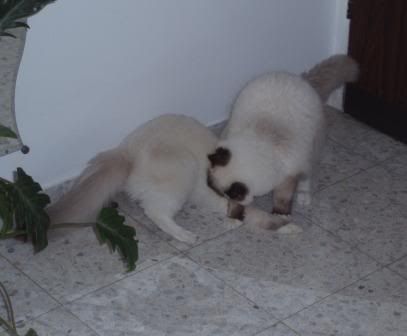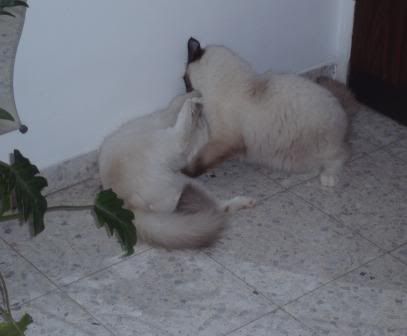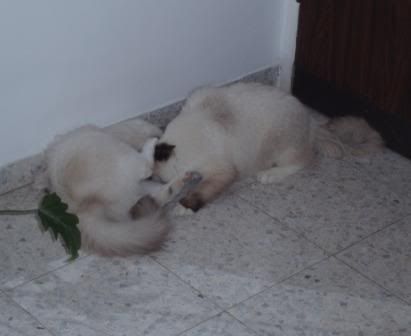 This looks really bad, doesn't it?
The house fauna care very little for the house flora..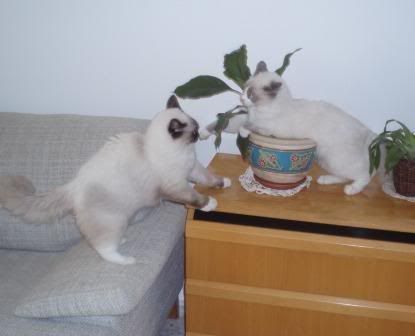 And that was the weekend.