Work's going a little easier on me this week, though I took two extra shifts beyond what was planned. These decent work weeks might be a little wearing but as long as the strike's going they can't harm too. much.
Went to see
In The Valley of Elah
which is a downright brilliant movie which I recommend you all to watch. It was very life-like and completely kitsch-less save for the last scene which I'll spare you the spoiling of, Tommy Lee Jones and Susan Sarandon act so naturally and realistically you can't see it's 'Tommy Lee Jones and Susan Sarandon' anymore, but instead you see their actual characters which is a bit tricky once an actor is famous enough, and Charlize Theron is brilliant in a zero-sexuality-full-character role. Go watch it, it's a very good movie.
Things with the (now official) boyfriend (*squee*) are going smoothly and lovely but I'll spare you the gushy stuff.
However I will share with you some very romantic new pics of Sam and Scarlett bonding:
Scarlett: What? I'm not squishing him...
Scarlett: He likes it, really...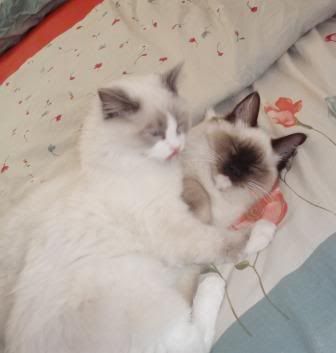 Sam: Uh....mooooom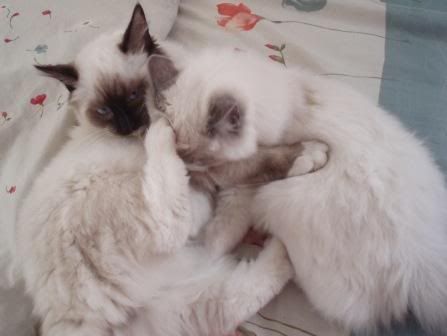 Sam:
Mooooooooom!!
Awww, they're kissing (or trying to bite each other's face off, lord knows)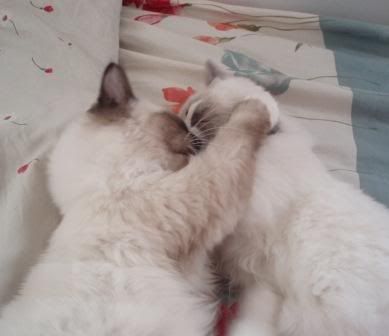 "And you, my dear, are no lady..."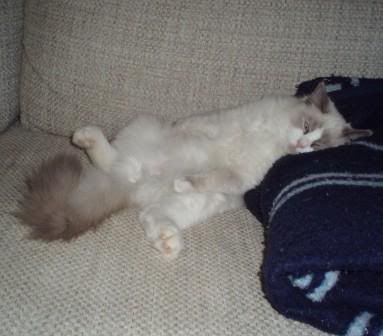 Cat smear I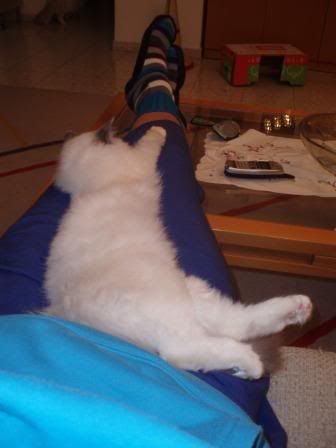 Cat smear II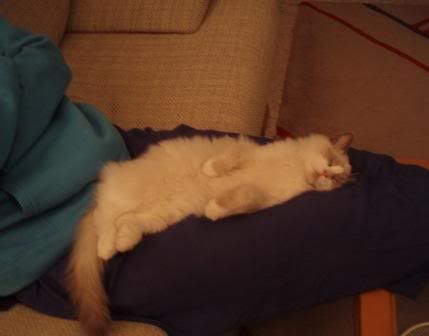 End of pic spam ^_^