There are changes developing on both work front and university strike front, but both are yet resolved so I'll wait until there'll be something to share.
In the meantime; I've got kitty pictures!! I know you enjoy 'em and so here they are.
Spread out evenly.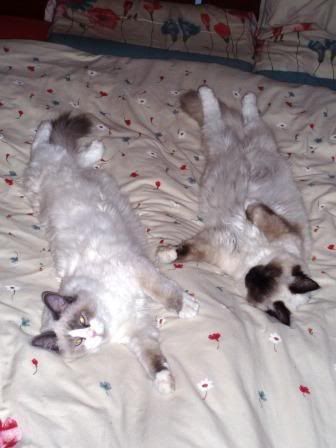 Sam in his
lion den
cat tunnel.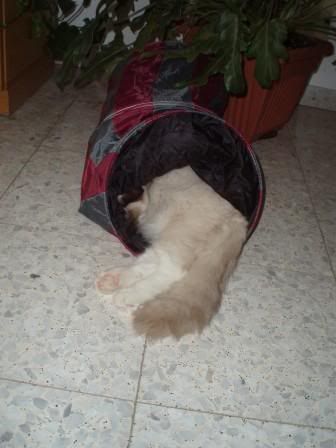 All curled up and fluffy.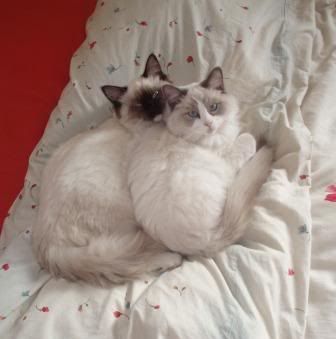 Getting cynical and annoyed with camera!mom.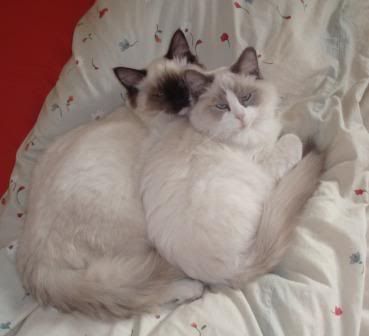 Scarlett,
nursing
curling up with mom under the blanket.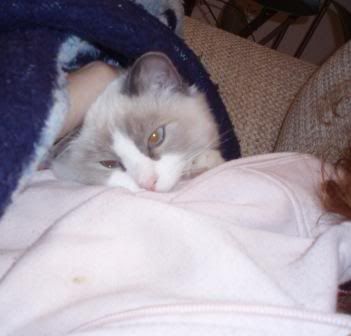 Zzzz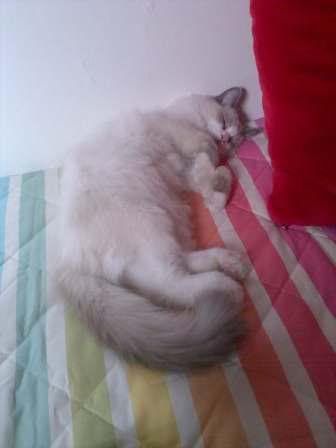 When I finally have some time to sit to the computer, this is what happens; Scarlett wants to poke her fluffy sweet little nose into what I do.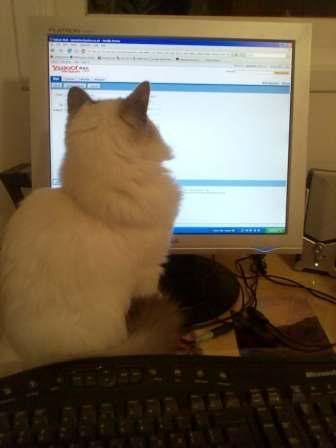 Most unladylike.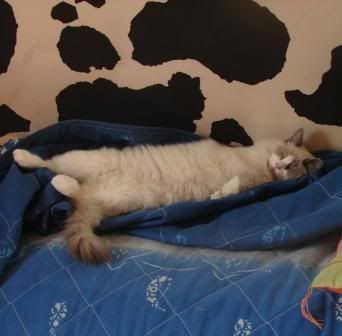 "Leave me alone already, moooom!"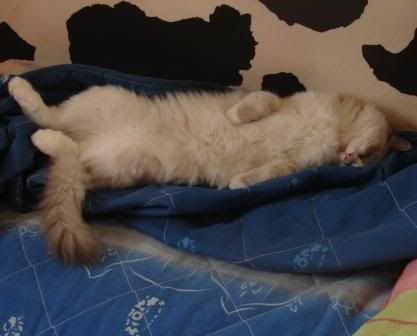 Note the fluff pantaloons.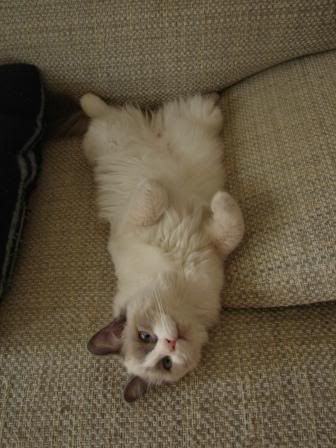 Sam's really beginning to spill out of his bowl; he's just gotten too big for it >.<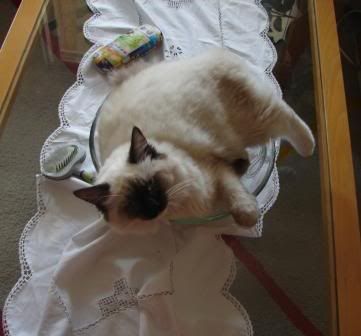 And last but definitely not least; BF (who goes by the name of Ofer) and his complimentary cat - Tuli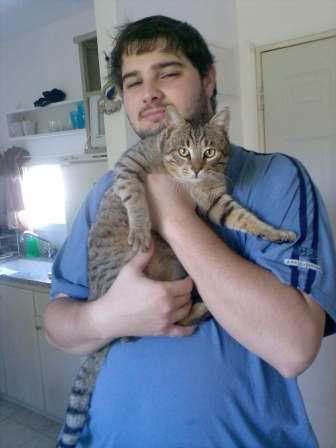 More updates later (probably tomorrow)